KGB BAR
85 East 4th Street
between 2nd & 3rd Ave
Saturday, May 11, 6:45 p.m.
Sponsored by Ducts.org
FEATURED READERS:
NICOLE CALLIHAN
Nicole Callihan writes poems, stories and essays. Her work has appeared in Painted Bride Quarterly, Salt Hill, New York Quarterly, North American Review and Cream City Review. A finalist for the Iowa Review's Award for Literary Nonfiction, she was named as Notable Reading for Best American Non-required Reading and awarded Best of the Net 2010 for fiction. Her nonfiction book Henry River Mill Village which she co-authored with 79 year-old Ruby Young Keller was published by Arcadia Press in July 2012. Her first book of poems will be published by Sock Monkey Press in Spring 2014. Find her on the web at www.nicolecallihan.com.
TIM TOMLINSON
Tim Tomlinson is a co-founder of New York Writers Workshop and co-author of its popular text, The Portable MFA in Creative Writing. Currently he lives in Shanghai. He ran workshops at the 2013 Shanghai International Literary Festival, and he read and taught at the 2012 Philippines International Literary Festival in Manila. In May he'll appear at the Silliman National Writers Workshop on Negros Oriental in the Philippines. He is the fiction editor of the webzine Ducts. This year, two of his poems have been nominated for Pushcart Prizes. Recent poems and stories appear or are forthcoming in Asia Writes, Caribbean Vistas, The Dirty Napkin, Extracts, The Tule Review and Unshod Quills.
JAMES BRALY
James Braly's first book, Life in a Marital Institution:20 Years of Monogamy in One Terrifying Memoir, was published by St. Martin'sPress on April Fools for Love Day (April 2). He has contributed autobiographical stories to This American Life, The New York Times and The Moth, where he is the first two-time winner of The Moth GrandSLAM and a featured performer on their national tour, podcast, radio hour and CD collections. His Off-Broadway monologue, Life in a Marital Institution (20 Years of Monogamy in One Terrifying Hour), sold out 59E59 Theaters in New York City, where it was reviewed as "gaspingly funny" (Variety) and "never less than excellent" (The New York Times). The show is touring the country, presented by Meredith Vieira Productions, which is developing it for TV. Learn more at www.JamesBraly.com.
Tim Tomlinson, President of the New York Writers Workshop discusses the history and various services/activities of the group at their 2012 FUNdraiser event.
Check out the some of NYC's funniest comics, including Ophira Eisenberg, Emily Heller, Jon Fisch, Babes in the Woods and more at the 2012 FUNdraiser for the New York Writers Resources.
Come help us celebrate two very special occasions: Our 10th anniversary as writing-program-in-residence at the JCC in Manhattan, and Greenpoint Press publication of the powerful new book, We're Not Leaving: 9/11 Responders Tell Their Stories of Courage, Sacrifice and Renewal by Benjamin Luft, M.D. Dr. Luft and some of the responders who contributed their stories will join us, and Dr. Luft will show clips from his 9/11 responders oral history project and sign copies of the book. (You can see him again on 60 Minutes on September 11th at 7:00 p.m. on CBS.)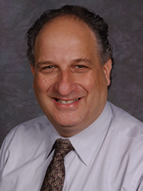 Benjamin J. Luft, M.D.
NYWW's instructors, authors and members will also be on hand to tell you about workshops, readings and other upcoming events and help raffle off valuable prizes to support Dr. Luft's work and ours. Come toast the book, meet Dr. Luft and help NYWW kick off another exciting season at JCC Manhattan! No cover, donations welcome.
Location and Directions:
JCC in Manhattan
Beit Midrash Room, 7th Floor
334 Amsterdam Ave @ 76th St
New York, NY 10023
646-505-4444
Subway: 1/2/3 train to 72nd Street
New York Writers Workshop HOLDS FREE CLASSES at the New York Public Library.
Join us for a series of free New York Writers Workshop classes every Tuesday in May at the
Mid-Manhattan Library! Sign up for any (or all!) of the following classes:
May 3rd THE ART OF THE MEMOIR AND PERSONAL ESSAYS WITH CHARLES SALZBERG
May 10th PLAYWRITING WITH CHARLIE SCHULMAN
May 17th POETRY WITH MARY STEWART HAMMOND
May 24th CREATIVE NON-FICTION: ORAL HISTORY WITH JACQUELINE BISHOP
May 31st PROMISING PREMISES WITH TIM TOMLINSON
Mid-Manhattan Library
455 Fifth Avenue
(at 40th Street and 5th Avenue)
New York, NY 10016
6:30 pm – 8:00 pm
1st Floor
Click on the Mid-Manhattan Library link for more details on the classes and to register online.
Sponsored by the New York Writers Workshop and Ducts.org, Trumpet Fiction is a reading series held on the second Saturday of the month, October-May, at the KGB Bar 85 East 4th Street in Manhattan, hosted by Jonathan Kravetz.
Twice a year New York Writers Workshop offers three-day Pitch Conferences for writers of fiction. Participants refine pitches for their proposals or manuscripts, then meet with and pitch to three different editors from major New York publishing houses (Bantam Dell, Berkley Publishing Group, Dutton, Random House, Rodale, St. Martin's Press, and others).
Before the conference begins, participants prepare drafts of their pitches that can be presented orally in about three minutes. The draft should include the book's premise and hook, and the writer's platform.
Day 1:
Participants workshop their pitches with a workshop leader from New York Writers Workshop. Each participant reads his/her synopsis. The NYWW instructor provides guidance in revision for clarity, concision, and impact. The instructor also discusses, as appropriate, the realities of the publishing market. The rest of the group participates, as appropriate, and learns from each example.
Day Two:
Participants make two pitches to editors. The first pitch is "public," meaning participants pitch to an editor in the presence of their group. A short Q&A session with the editor follows. The second pitch is private, one-on-one with an editor, with an NYWW instructor present.
Day Three:
Each participant makes one private pitch to an editor, again with an NYWW instructor present. The day wraps with a group conference with an NYWW instructor.
Conference times:
Friday: 9:30 to 4:00
Saturday: Optional Agents Panel 10:00 to 12:00; Conference 1:30 to 5:00
Sunday: 10:00 to 12:30
Agents Panel
Day Two: Morning (Optional)
Additional $25 Fee
Three literary agents discuss the current market for fiction: commercial, genre, and literary. Is it possible, in this economic climate, to sell fiction? What are the current trends? How to query an agent? What do agents look for? What are the publishers looking for? How to market oneself? Q&A session follows the panel discussion.
Workshop Leaders and Editors
Click here to see New York Writers Workshop members who serve as conference leaders.
Click here to see editors who participate in our conferences.
Participating Agents
Click here to see a list of participating agents.
How to Apply
If you'd like to attend the workshop, prepare an email with the following information: brief description of the project (up to 100 words); what you do for a living; and contact information (mail address, phone). Send it to Charles Salzberg charles@ducts.org. Note in the subject line of your email whether you are applying for the Fiction or Non-Fiction conference. We'll get back to you within ten days to let you know if your application has been accepted and, if so, where you should send your check. Note: please do not contact the JCC–while they handle registration for our writing classes, they are not involved with the conferences.